XTR 800 is an universal high performance electrofusion machine, suitable for welding HDPE and PP couplings (from 8 to 48 V).

Composed of:
- A versatile machine body, capable of adapting to different operational needs, inside and outside the trench; the welding machine is placed inside a high resistant case made of PP with IP 67.
- An optical scanner - barcode reading system that allows the automatic setting of the welding parameters. There are nonetheless two manual settings available: by setting the welding tension/time parameters, and by input the numerical code indicated under the bar code.
- A memory with 500 welding cycles, featuring the possibility of transferring data to a PC/Laptop, to an external USB storage device, or to a serial printer RS-232. Report PDF file.
- A large graphic display provided with an heating system perfect for an easy and fast reading with temperatures -5°C.
STANDARD COMPOSITION
- Universal adapter
- Optical scanner
- Manual scraper
- Transport case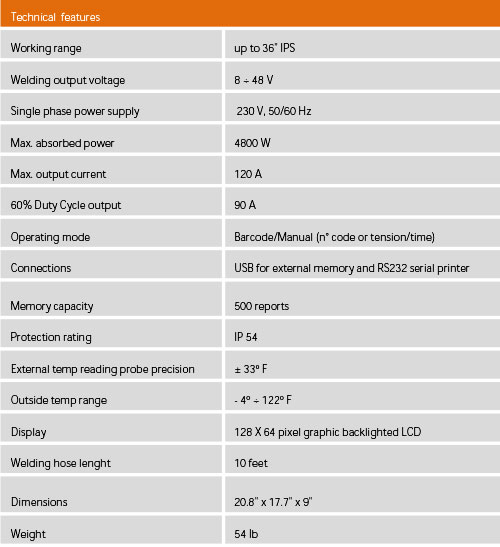 XTR 800